Basement Waterproofing in Frederick Md, Contact Cottrell
Call Us! (717) 825-5145
If you are a member of the Frederick community and have found yourself with a flooded basement then you need to work with a professional basement waterproofing company to remove the water, save your personal items, and waterproof your basement so it never floods again.
Even a minor storm can bring about flooding in homes that seemed fine in the past. Deterioration of foundations occurs over time and many home owners suddenly find themselves with water issues and flooded basements when they had no problems in the past. Even minor moisture in your basement can bring about dangerous mold and needs to be addressed to be sure your home is safe and dry.
Foundation Corrosion
Cottrell's team did a fantastic job! They were on time every day, worked hard and completed the job a day early. – Natalie Goodbred Martin
Corrosion of your foundation occurs slowly over time. Left unchecked, the deterioration of your foundation will eventually allow water to enter your home. Small cracks and crevices in your foundation offer a clear path for water to find its way into your basement and cause moisture buildup and eventually flooding.
Mold thrives in wet and damp environments. Even if you only have a slight moisture problem in your basement, you are likely to be providing an ideal home for mold to grow in your basement. Many types of mold can be lethal to the elderly and children. At the very least, mold can cause upper respitory problems for those who inhale it, at its worst, mold can cause lifetime disabilities and even death. Removing the mold in your home and keeping your basement dry is critical for keeping your loved ones healthy.
Mold Remediation
Cleaning the mold from your home is the first step in ensuring your family is safe. The removal of mold must be complete to ensure no mold is left behind to continue to grow. Providing a clean, dry environment is your first line of defense in ensuring the mold does not return to take root in your basement. Waterproofing your basement is vital in making sure your home stays dry and does not provide an environment that mold thrives in.
For the first time in 46 years I had a dry basement – Betty Maloney
Toxic molds can cause even more dangerous health problems that can lead to brain damage, cancer, and even death.
If you have experienced flooding, or even minor moisture in your basement, it is critical that you contact a professional waterproofing company to inspect your basement for water damage and identify any mold growing. The team at Cottrell Basement Waterproofing are skilled in performing mold remediation and foundation repair services. Our professional team will also waterproof your basement with a custom system that targets the needs of your home and family. The professionals at Cottrell ensure your home is free of mold and your basement is safe and dry…and stays that way. We care about your health and don't want to see anyone suffer the effects of mold needlessly. Our team will make sure your family's home is safe, clean and dry.
Frederick Basement Waterproofing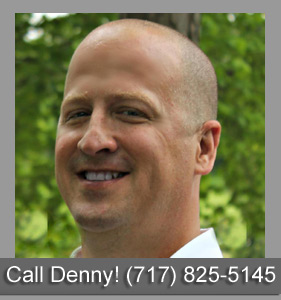 Basement waterproofing in Frederick Md is vital to make sure your home is safe and healthy. Contact the professionals at Cottrell Basement Waterproofing for basement waterproofing and mold remediation services.
…the installation was phenomenal – Tim DeMartino
We will inspect your home to identify any water issues your home has and offer you a custom solution to clean and waterproof your basement.
Our services include foundation repair, basement waterproofing, sump pump installation and mold remediation. You have nothing if you don't have your health. We want to ensure every family lives in a safe, mold-free home.
Fast action is critical in getting your water and mold problems under control. Call the caring professionals at Cottrell at (717) 825-5145 for a specialized waterproofing solution that will provide your family with a healthy home.