Contact Cottrell for Basement Waterproofing York Pa
Call Us! (717) 825-5145
How do you waterproof a basement? Whether you are a York Pa resident who has found moisture in your basement or full-blown flooding, then finding a professional basement waterproofing company to fix wet basement problems for good is going to be vital in protecting your home, belongings and family.
Our solutions encompass repairing your foundation, installing a sump pump for water removal, along with removing mold from your basement. The health of your family is important to us, at Cottrell Basement Waterproofing, we fix the wet basement problems and ensure your home is a clean, dry environment for your family.
Foundation Corrosion
I am happy to recommend a local business, Cottrell Basement Waterproofing, to any person looking for a trustworthy and reliable solution to basement issues – Ron Hetrick III
Over time, mother nature's elements have a way of wearing down foundation walls and causing hairline cracks and fractures to form and allow water to enter your home. Left without treatment, these cracks will only grow larger and cause more and more water to seep into your basement.
Moisture in your basement provides an ideal environment for mold to form and grow in your home. Many types of mold can be dangerous to your family. As long as moisture continues to enter your home, mold will continue to grow, even with diligent cleaning. Mold must be professional removed and the area must be waterproofed to remain dry to prevent the recurrence of mold in the home.
Mold Removal
Your family's health and well being are at stake as long as mold is allowed to grown in your home. Mold can breathed in through the air passages and cause respiratory problems such as allergies and asthma. Extreme cases of mold toxicity have even been know to cause death. Young children and older people are especially susceptible to mold toxicity.  The removal of mold from your home is critical to ensure your family remains healthy. 
For the first time in 46 years I had a dry basement – Betty Maloney
Toxic molds can cause even more dangerous health problems that can lead to brain damage, cancer, and even death.
As soon as you see mold in your home, it is important that you contact a qualified professional to remove the mold from your home and inspect your  home for water damage. The professionals at Cottrell Basement Waterproofing perform complete mold remediation  and foundation repair services. Cottrell also offers advanced basement waterproofing systems. At Cottrell, our team of professionals will make sure your home is mold free prior to repairing and waterproofing your basement. The health of your family is important to us. We make sure your family's home is a healthy and clean environment.
Basement Waterproofing York PA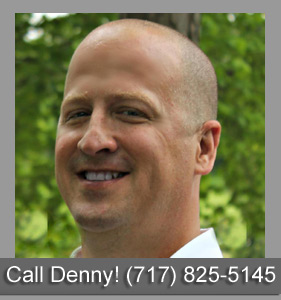 Basement waterproofing is important in making sure your home is clean healthy. Call the dedicated team at Cottrell Basement Waterproofing York Pa for complete mold remediation and basement waterproofing services.
…the installation was phenomenal – Tim DeMartino
Our professional team will consult with you to pinpoint your mold and moisture issues and advise your of your options to clean and waterproof your home.
It is imperative that you take quick action to get your moisture and mold problems under control before they get worse. Call the dedicated team at Cottrell at (717) 825-5145 for a complete waterproofing system that will ensure a clean environment for your family.
06/27/2015
The very best technique s in waterproofing your basement. From old stone foundation s to concrete. There has never been a basement we could not conquer.