Sump Pump Installation in York PA
Water in your basement is more than just a minor inconvenience! Wet basements can lead to mold growth and structural damage beyond the obvious potential for water damage to finished basement spaces and stored belongings. But you're in luck because Cottrell Basement Waterproofing is here to help. Our foundation repair and masonry contractors in York, PA, specialize in dry basement solutions, including sump pump installation in York Pa. One of the most basic and least expensive options for resolving water in your basement, sump pumps can help eliminate persistent water issues as well as provide peace of mind for emergency water removal. If you have a wet basement, don't let the problem continue to get worse! Call Cottrell Basement Waterproofing today to learn more about sump pump installation and whether it's the right option for your specific basement water problems.
Sump pump installation enables you to efficiently, effectively, and easily remove water from your basement before it has time to do any damage. A proactive solution for keeping your basement dry, sump pump installs can be part of a basement waterproofing or French drain system or put in as a stand-alone system. At Cottrell Basement Waterproofing, our team can help you assess your wet basement issues and recommend the sump pump installation that's best for your specific needs. We're here to put our 22 years of experience as masonry contractors and foundation repair specialists to work for you. For customer service, quality craftsmanship, and a basement that stays dry, we're the pros for the job.
Sump pumps are the most important part of a dry basement. Then after the pit and pump is installed piping collects the water and leads it directly to the pump so no water damage occurs. Once again your pump is extremely important. Companies choose different pumps for different reasons. In all cases sump pump failure leads to expensive property damage. Your pump will break not when you are looking at it unfortunately. Its going to happen when you are asleep, at work, on vacation etc. And unfortunately companies do not cover damage that is a result of a pump breaking.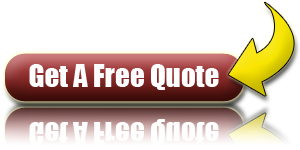 We have taking this out of the picture, absolutely no worries! We have a system that uses 2 A/C powered pumps that are designed to save you money now and later. First they run on very low amperage. Next the 2nd pump only turns on if the 1st pump fails. Why this extent of fail safe system? One single flooded basement can easily cost you $10,000.00. If you are our customer, you paid for the best know how on the market. And we deliver it. NO MORE WORRIES…This concept you will never find in any other company. It just doesn't exist. Our clients are our neighbors and our neighbors referrals. This means a lot to us.
Battery Backup Sump Pumps
For maximum protection against water in your basement, you may also want to consider installing a battery backup sump pump. Backup sump pumps are installed along with traditional sump pumps and can provide an additional layer of protection in case of a power outage or primary sump pump failure. Generally installed to kick in if the water reaches a certain level, battery backup sump pumps can help ensure your basement stays dry practically no matter what! At Cottrell Basement Waterproofing, our foundation repair specialists can install a backup sump pump in tandem with regular sump pumps. We'll ensure your system is configured for optimum protection and peace of mind. Let our professionals provide you with the highest level of protection with sump pump backup installation today!
Sump Pump Lifetime Warranty
For guaranteed, quality workmanship, you can trust Cottrell Basement Waterproofing, we stand behind our work all the way. We back our basement waterproofing systems with unconditional lifetime warranties. We also cover our massive 1-horsepower sump pump installations with a one-year warranty from the manufacturer in addition to our own warranty coverage for as long as you own your house. Most basement waterproofing specialists only provide two or three year warranties on their sump pumps, but we make sure you can trust our systems to protect your home in the long run. At Cottrell Basement Waterproofing, we want you to be fully confident in our workmanship and our foundation repair and waterproofing products, so we provide you with the warranties you can count on. In fact, we offer the best warranties in the industry!
Benefits of a Sump Pump:
Helps keep you worry-free no matter what the weather is like outside
Results in a cleaner and healthier home
Helps prevent water damage to home and furnishings
Helps keep your foundation dry and intact
Helps keep the dampness from settling in, giving you a warmer dryer basement all year round
Helps control the humidity level of your basement
Helps remove moisture, which is a breeding ground for fungus, molds and mildew
Helps prevent termite and insect infestation
Helps prevent wall coverings and paint from peeling
Helps prevent rust and corrosion of metal appliances